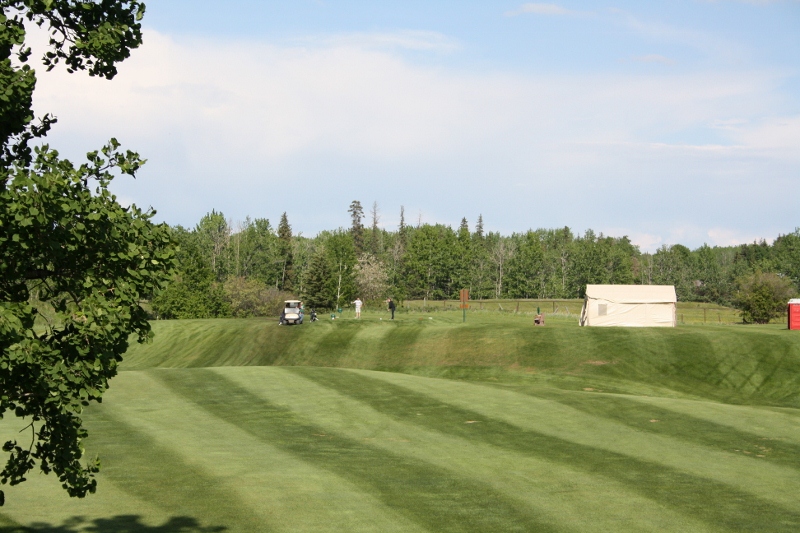 Chinook Valley Golf Course is a challenging 9-hole course in northern Alberta offering the amenities and quality the discriminating golfer expects. Anyone who loves golf will appreciate the beautiful fairways and lush greens. Chinook Valley is conveniently located in Woking Alberta, just 35 minutes north of Grande Prairie. If you love golf, you'll love this course. Our course layout takes advantage of the beautiful northern Alberta terrain. Located in the Burnt River/Saddle Hills area, this golf course is complemented by rolling hills & multiple river flats. The Chinook Valley grounds crew is proud of the course conditions. The course is irrigated from tee to green. Greens are large and modern, many of which will provide the golfer with challenging elevations and tiers. Tee boxes are large and elevated, the sand traps boast the best sand available in the Peace Country and the greens are well regarded throughout the local golf industry. The rough is kept at 2 levels & is designed to both aids & challenge the player.
Carded Yardage:
Red Tees: 2792 yards
White Tees: 3123 yards
Blue Tees: 3360 yards
---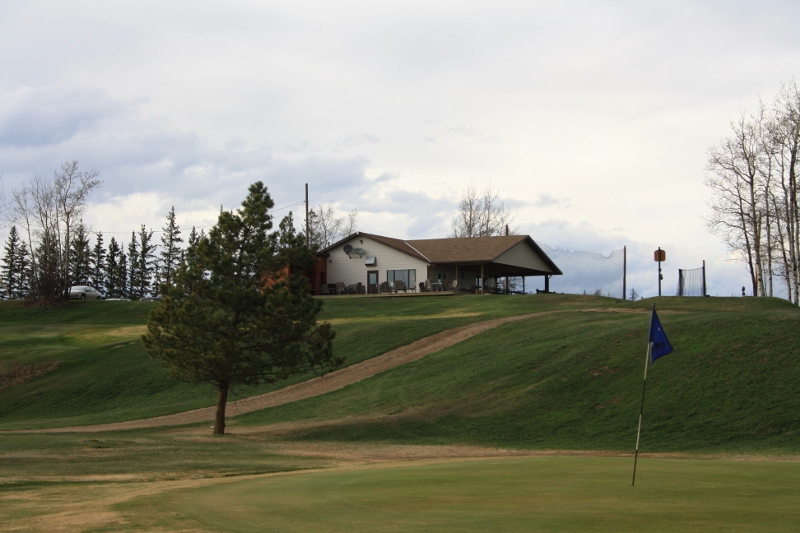 Practice facilities include a conveniently located large practice green and sand trap. The clubhouse is licensed, modern and well-equipped.
Amongst the members, it is noted as a friendly place to relax & enjoy a home-style meal. Drink & enjoy the expansive views of the golf course and valley from the covered or open deck. Chinook Valley is fully equipped for Tournaments & group golf outings. The course size, the clubhouse facility & number of power cart rentals make Chinook an excellent choice for your company tourney or fun get-together. Contact the Clubhouse for further tournament information. Geographically, the golf course is situated 35 minutes north of Grande Prairie or about 10 minutes south of Spirit River, on the pavement.